Modern beef production requires an increased level of efficiency to maximize profitability. To command the best carcase price animals must fall within processor and markets demands. At Mackins we strive to meet the needs of this evolving industry using modern technologies in cattle nutrition. We offer a wide range of cattle rations to suit all age groups, production systems and genotype profiles.
18% Pedigree Cooked Calf Starter Crunch
Our Calf Starter Feed is primarily designed for the young calf to maximise the growth and health of the early stage calf. Start feeding from 3 or 4 days old through to 12 weeks. Contains a high level of (Steam Cooked) cereals i.e. Flaked Maize, Flaked Peas, Flaked Beans, Flaked Barley, Flaked Oats and Linseed Chips. Extremely palatable and highly digestible.
Calf Grower Feeds / Pedigree Grower
The growing phase of a young animal is important to exploit the superior feed conversion period. All our grower rations are designed to maximise growth and development, with a specific high performance mineral and vitamin package, rumen enhancer and specific yeast strains. High levels of quality digestible fibre are included to ensure a smoothe transition through rumen development period.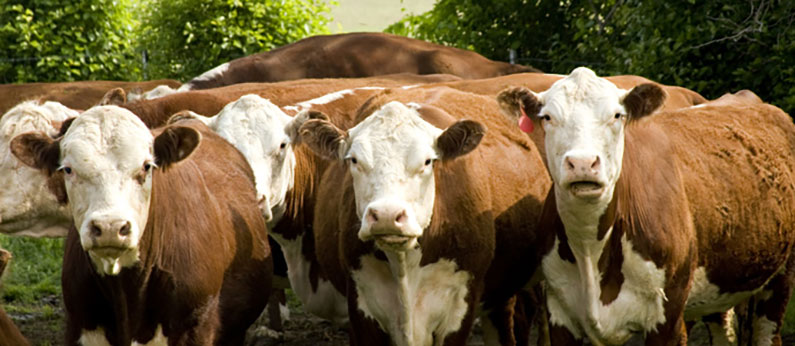 Super Coarse Cattle / Champion Beef
These rations are among our best sellers, can be fed from 4 months of age upawards. Designed to promote lean carcase development and optimal frame growth. Using a unique combination of energy, protein and digestible fibre sources particularly Hypro soya, maize, wheat and barley.
Hi-Energy / Hi-Performance Beef finisher
These superior quality beef finishing feeds are designed for last period prior to slaughter. They are formulated to achieve maximum daily live weight gains and feed efficiency. These are available with a variety of maize inclusions to suit all breed types and farm situations. Quality protein is included as standard to maximise lean development and cacase quality. A specific beef buffer pack is included in all finishing rations as standard.
Intensive Bull / Beef Nuts
We offer a range of beef and grower nuts available on request. Bounty Beef Nuts and Intensive Super Bull Nuts are our best sellers and top performers. Please ask a member of our sales team which nut is best for you.
Additional Products available:
Free access minerals
Beef booster lick bucket
Hi-mag bucket lick
Fertility bucket lick
Garlic bucket licks
Calf milk replacer